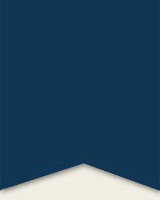 Joint Commission on Technology and Science
Related Commonwealth of Virginia Websites
If you are interested in science and technology policy in the Commonwealth of Virginia, check out these websites for further reading:
Virginia's Center for Innovative Technology's mission is to advance the Commonwealth's position as a world technology and Internet leader and assist in creating, retaining and attracting technology-based jobs and businesses. CIT can provide your technology company with the business, technical, financial, e-commerce, resource location and networking assistance your company needs.
VRTAC advises the Governor on appropriate research and technology strategies for the Commonwealth with emphasis on policy recommendations that will enhance the global competitive advantage of both research institutions and technology-based commercial endeavors within the Commonwealth.
The Secretary of Technology, Jim Duffey, serves as a member of Governor McDonnell's cabinet and pursues policy inititives in all areas of science and technology in the Commonwealth.
The Commonwealth of Virginia ushered in a new and exciting era of governing with the birth of the Virginia Information Technologies Agency (VITA). The creation of VITA represents the most comprehensive reform of state government information technology in the nation and firmly establishes Virginia as a leader in the use of technology in government. Through the consolidation of information technology (IT) services for Executive Branch Agencies within the Commonwealth, VITA will ultimately be responsible for managing and developing all IT solutions across state government. It is VITA's intention to provide outstanding service and technology solutions to support its customers and address their business needs reliably, consistently, and cost-effectively.