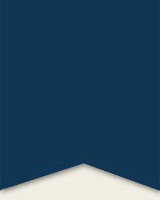 Joint Commission on Technology and Science

The Joint Commission on Technology and Science was created by the 1997 Virginia General Assembly as a permanent legislative commission. The Commission is charged to generally study all aspects of technology and science and to promote the development of technology and science in the Commonwealth of Virginia through sound public policies (Chapter 11 (§ 30-85 et seq.) of Title 30 of the Code of Virginia).
The Commission consists of 12 legislators from the Virginia General Assembly (7 delegates and 5 senators), and generally conducts studies by adopting a work plan and utilizing advisory committees. Each year, the Commission develops a work plan and identifies several topic areas that it will consider. The work plan may include such study topics as those directed by the General Assembly through legislation, requested by government agencies and the public, or identified on the Commission's own initiative.
Once the work plan is adopted, the Commission creates Advisory Committees to the Commission to study those initiatives that are designated as "Issues to Actively Study Through Advisory Committees". The committees are composed of members of the Commission, who co-chair the committees, and persons with expertise in the matters under consideration by the committee. The chairman of the Commission appoints the co-chairs and the members of the advisory committees. Committee members serve until the start of the following legislative session.
Advisory committees then meet and study the issues charged to them. Once the studies have been concluded, advisory committees issue their final reports and recommendations, including legislative proposals. Before the new Session starts, the reports and recommendations are presented to the Commission at its final meeting of the interim for consideration. Commission members usually patron legislative proposals that the Commission adopts and introduce them during the Session. The Commission issues its final report at the conclusion of the session, summarizing its activities and the new technology and science legislation.